In this section...
Space Resources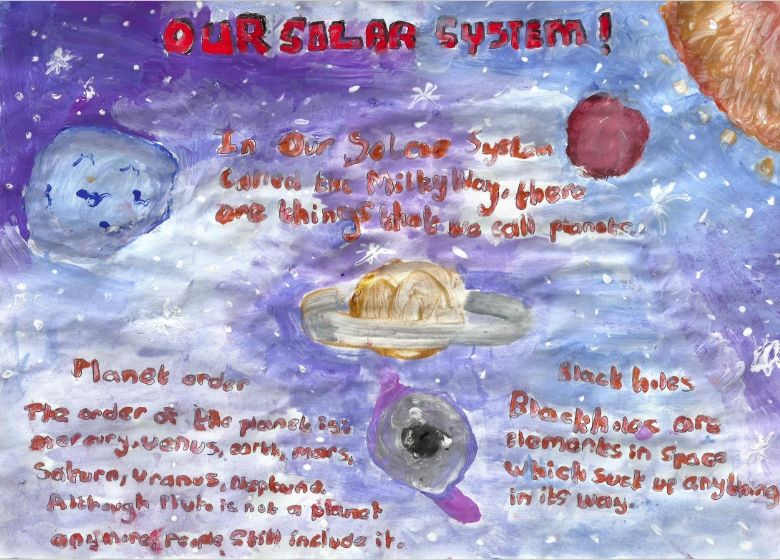 The UK Space Agency has published a collection of space related educational resources for parents and children to try out at home. These range from activities about the Moon - setting up a Moon Base Camp and the popular Train like an Astronaut program - to healthy eating and fitness.
There is also some advice from astronaut Tim Peak.
Click on the link below to take you to the website.
https://www.gov.uk/government/collections/space-related-educational-resources-for-home-schooling
(Image created by Gustavine Year 6)